Shaoxing Yueda polymer material Co., Ltd.
Shaoxing Yueda polymer material Co., Ltd.Located at the manchi road crossing beside the riverside of Shaoxing Ecological Industrial Park, close to the East Renmin Road, it has superior geographical location and convenient transportation.
  Founded in 2004, the company covers an area of 20 mu. It mainly produces high-density polyethylene products such as textile and clothing accessories and automobile interior decoration, with an annual sales volume of about 5000 tons. The main raw materials of the products are Korean LG company and Guangdong Maonan zean plastic company. At the same time, they are dealers of Korean LG company in Zhejiang Province.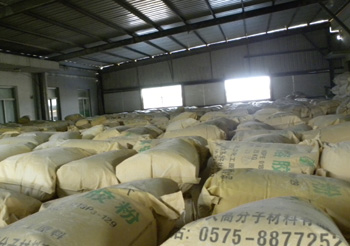 After several years of development, the company now has four sets of modern production lines, six managers above junior college, four technicians above intermediate level, and a sales team full of passion and pioneering spirit, with more than 60 employees.
  Over the past few years, the company has always adhered to the business philosophy of "survival by quality, development by reputation", taking customer needs and customer first as its service tenet. Its products have not only established a foothold in the markets of Hangzhou, Ningbo, Wenzhou, Yiwu, Changxing, Huzhou, Haining and other places in Zhejiang Province, but also achieved an annual sales revenue of more than 30 million yuan with Hangzhou Huajiang technology company as an example Shanghai, Guangdong, Hebei, Qingdao, Jiangsu, Fujian, Shandong and other provinces and cities have a number of stable customers. At the same time, they are also exported to Taiwan, Bangladesh, Pakistan and other countries. They have established a good reputation in the clothing accessories and automobile interior decoration industry.
  In order to expand production, the company has recently built a new workshop covering an area of more than 300 square meters, and plans to invest in four more production lines. After putting into operation, the annual production capacity is estimated to reach 12000 tons. At the same time, in 2011, the company strives to further technological innovation in products and quality, develop high-density polyethylene products in other fields, expand market share, and make the plastic industry bigger and stronger.